Hi All,
Hope you're keeping well and enjoying your radio.
Have any of you dabbled with a homemade Magnetic Loop Antenna?
I know there are some gloriously built, (and expensive), constructions out there but have any of you knocked one up from bits and pieces laying around in your junkpile or skillfully scrounged together parts?
I'd started one some time back now just for the fun of it to see how they perform. Unfortunately I was missing a decent variable capacitor at the time and if you look around the usual sites you'll stumble across over-the-top prices from junked vintage radios(!) Luckily my sharp eyed wife spotted an old valve radio in a second hand alley furniture store and managed to grab it for a measly £10. She's a star.
With some previously scrounged 8mm soft copper pipe from a plumber mate, (cheers Gary!), I'd fashioned an 8 foot ring before and I could hook up this big BC variable capacitor I now had in my possession. Couple of bits of wood and we were away......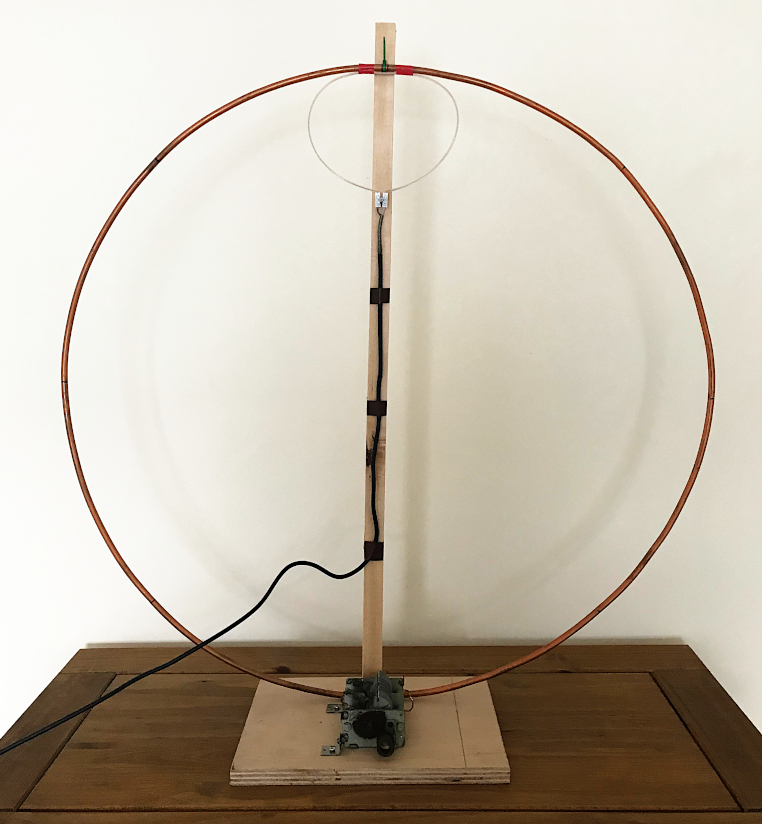 Didn't take long to knock up and before we knew it a quick check on the nanoVNA, (cheers Alan!), showed all was well with it tuning across the HF band.
For a diminutive loop of copper it performs surprisingly well tuning across multiple bands, (including CB). Unfortunately however it isn't a jot on a typical antenna setup whether that be an end fed, vertical, dipole or other. I would however put it quite on par to a 1/4 wave ground plane antenna and if you imagine a 1/4 wave length for the 14MHz or 20m band that's a whopping 5 metres high plus the ground planes!
Even at CB frequencies you're looking at an antenna 9 foot tall and this little loop stands no bigger than about 2 and half feet.
So if you're space limited in where you can put up or string an antenna at home then something like this would be the difference between getting on-air or not.
Definitely worth it in my book.
Did mine work?
Well I bagged a few Continental European contacts utilising FT8 and I'd actually just wanted to check out reception reports via PSKReporter. The reports were good so I kicked out some transmissions on my license limit of 10 watts, (without sparking across the capacitor plates!
), and grabbed some 20m action.
So yeah, definitely works.
It's now stripped as I'd wanted to use the capacitor for another project and it's not as good as my current 44 foot doublet. But if I was stuck with the options of no antennas or a little loop like this it'd be a winner.
Have any of you built and dabbled with one? If so why not pop up a picture and let us know how you got on with it.
Or even if you bought a commercial version how about sharing your experiences for those that may be contemplating one rather than building it.
But please try to keep it friendly, comments like "It's cr*p. They're cr*p. You're cr*p" isn't very helpful to anyone and neither is armchair commentary for something you've never actually used.
I look forward to your "loopy" experiences.
All the best,
Victor